TRANSFOR-M
TRANSatlantic FORestry Master, Transatlantic Degree partnership (TDP) Dual degree master program, joint project of European and Canadian Universities - one year in Europe and one year in Canada!

What is TRANSFOR-M?
TRANSFOR-M is a 2-year course-based Master program leading to dual degrees in forestry and environmental management. TRANSFOR-M students are educated in modern sustainable forestry and environmental management approaches that are sensitive to cultural and situational differences. They acquire an enhanced global view that accommodates multi-cultural perspectives about environmental, economic and cultural issues. Students may choose from a number of both thesis-based or course-based Master's programs of the participating departments and faculties. Each student will spend one year in Canada and one year in Europe in an English-language Master program.
The Canadian-European student exchange started in 1999. From 2004 to 2014 it was funded by the Commission of the European Union (EC) and Human Resources and Skills Development Canada (HRSDC), first on bachelor level (TRANSFOR) and later on master level as part of the Transatlantic Degree Partnership (TDP) programme. The exchange continues, however without funding. Scholarships to supplement living expenses for the year abroad are available on a competitive basis. According to our Memorandum of Understanding in force students will not have to pay tuition at their host institution.
Participating universities, study programmes and contact persons
The consortium comprises three Canadian universities and five European universities.You might choose one degree in Canada and one in Europe. Check the list below for further information.
Canadian Universities: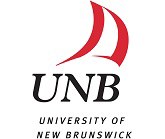 University of New Brunswick

---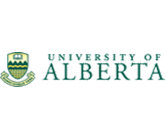 University of Alberta

---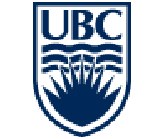 University of British Columbia

---
European Universities: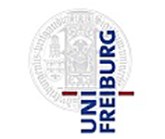 Albert-Ludwigs-Universität Freiburg (Germany)

---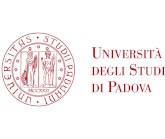 Università Degli Studi Di Padova (Italy)

---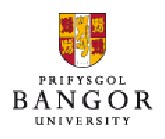 Bangor University (Great Britain)

---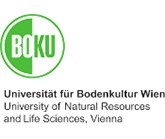 Universität für Bodenkultur Wien (Austria)

---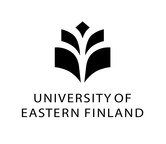 University of Eastern Finland (Finland)

---
Information for Prospective Students
General Program
You will spend the first year (60 ECTS) at your home or host institution, and a second year at your host or home institution (60 ECTS). You will have your own customized study plan depending in which degree programs you enrolled in Canada and in Europe.
Your study plan will be organized in order that:
Your courses have optimal use of expertise at partner institutions to deliver effective globally-oriented programs in forestry and environmental management
There will be E-learning courses available among all partner institutions
There will be courses in the language of the host country available
You need to write a Master Thesis or equivalent reports
You will participate in work internships where it is required to gain practical experience and increase your employability
In summary, your study plan should include:
Two years of studies, worthy at least 60 ECTS each (including an internship, where applicable)
For the Canadian students, one intensive language course during your stay in Europe (optional)
One Master Thesis or equivalent reports worthy at least 30 ECTS
The credit transfer between Canadian and European universities should be: 1 Canadian Credit = 2.5/3 ECTS
Thesis Requirements
The Master thesis or Final report is a strict prerequisite for being awarded a Master degree at each Consortium university. Thus, for getting your dual degree, you must comply with thesis requirements at both awarding universities. Details of thesis requirements can be found in the list below or on the websites of the participating universities. Specific requirements for TRANSFOR-M students have to be decided for each case individually and have to be agreed on by the two partner universities concerned.
To enable a dual degree, Consortium partners will - whenever appropriate - ensure joint supervision of the thesis work from the two awarding universities, one each in Canada and European Union (EU). Whenever possible, you will be strongly encouraged to adopt a comparative EU-Canada perspective in your Master thesis.
How to apply?
Select the program you want to be enrolled in
Contact the TRANSFOR-M Advisor at your home institution to discuss your choice
Submit to your TRANSFOR-M Advisor the following application kit
Sign and scan the forms and submit your application by email.
Application deadline for the academic year 2020/21 : January 15, 2020
Forms for Download
Selection of Students
Students will be recruited from among students of presently existing Master's programs or students that have successfully finished a B.Sc.program at the time of acceptance. Students will apply through their home institution and be selected by both the home and the host institutions, and will be required to meet the minimum admission criteria for graduate studies at both institutions and those of each course-based Master program included in the dual degree. Selection will favour students with strong academic records and experience and credentials, suggesting serious interest in international work.
Except for English that is the language of teaching, there will be no other foreign language requirements in the selection process, but each TRANSFOR-M student will be encouraged to take language courses at their home institution in preparation of their study year abroad and/or accompanying courses at their host university. Language admission requirements differ from university to university, please see appendix 2 of MoU.
Scholarships
Since the TRANSFOR-M Consortium does not provide financial support we encourage all participants to apply for scholarships for which they may be eligible.Here you find a list with potential funding opportunities.
Study fees
Students will pay to their Home Institution full tuition and all other mandatory and required fees associated with full-time registration in the graduate program to which they have been admitted at the Home Institution during their exchange. Students will pay no application or tuition fees at the Host institution, but some mandatory non-instructional fees may require payment. Information about additional fees to be paid at each institution are available on the websites of the participating universities.
Information for Accepted Students

University of New Brunswick (Canada)

Practical Issues

Online Course Resources

Residential Life, Campus & Conference Services
Residence Administration Bldg, UNB
20 Bailey Dr.,
PO Box 4400, Fredericton, N.B.
E3B 5A3 CANADA
+1.506 .4534800;
+1.888.865 6122 (Toll Free);
+1. 506.4533585
resadmin@unb.ca
---

University of Alberta (Canada)

Practical Issues
Online Course Resources
Residence Services Office
1-050 Lister Centre
U. of Alberta,
Edmonton, Alberta, T6G 2H6 CANADA
+1.780.4924242
+1.780.4920064
housing@ualberta.ca
---

University of British Columbia (Canada)


Student Housing & Hospitality Services - Main Office,
UBC 2205 Lower
Mall, Bldg 6,
Vancouver, BC. V6T 1Z4,
CANADA
+1.604.8222811
+1.604.8226935
information@housing.ubc.ca
---

Albert-Ludwigs-Universität Freiburg (Germany)

Wohnraumvermittlung
Studentenwerk Freiburg
Schreiberstr. 12-16, 79098 Freiburg/Germany
+49.761.2101.200
wohnen@studentenwerk.uni-freiburg.de
---

Università Degli Studi Di Padova (Italy)

SASSA Service – ESU Padova
via Tiepolo, 48 – 35129 PADOVA (Italy)
Fon +39.49.7927306
Fax +39.49.7800187
sassa@esu.pd.it
---

Bangor University (Great Britain)

Student Housing Office, Neuadd Rathbone,
College Road, Bangor, LL57 2DF
+44.1248.382034
student.housing@bangor.ac.uk
---

Universität für Bodenkultur Wien (Austria)

---

University of Eastern Finland (Finland)

Opiskelija-asunnot Oy Joensuun Elli
Merimiehenkatu 30
P.O Box 242, 80101 Joensuu, Finland
+358.13.337.7800
kodit@joensuunelli.fi
---
Forms for Download
Study Plan Form
Thesis Form
Visas
Students are personally responsible for arranging visas and residence permits. You should get more information about visa requirement and application using the following links.

http://www.studying-in-canada.org/
Canadian Immigration Services
Canadian Embassy in Germany
Canadian Embassy in Great Britain
Canadian Embassy in Finland

German Immigration Services
German Embassy in Canada

Great Britain Immigration Services
Great Britain Embassy in Canada

Finnish Immigration Service
Finnish Embassy in Canada

Visas and Immigration
Visa for Italy
Italian Institutions in Canada