Environmental Sciences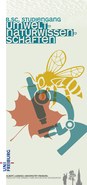 The Environmental Sciences major is focused on the concrete environment: water, soil, air, forests, landscapes and man-made environments. This program prepares students with a foundation in natural sciences (chemistry, biology and physics) and the ability to understand and analyze processes that occur within our environment. Students will also be taught to incorporate the relationship between nature and society into problem solving.
A comprehensive understanding of how the natural environment functions is achieved through a broad array of disciplines. Practical experience is an important part of the program: numerous field trips and excursions as well as laboratory experience and guest speakers are integrated into this field of study.
Link to the online study choice assistant (OSA) for Environmental Natural Sciences.
Optional Minors:

International Forestry

Meteorology and Climatology
Nature Conservation and Landscape Management

Environmental Hydrology
 
Curriculum for Environmental Sciences

For detailed information about modules please check the University Course Catalogue.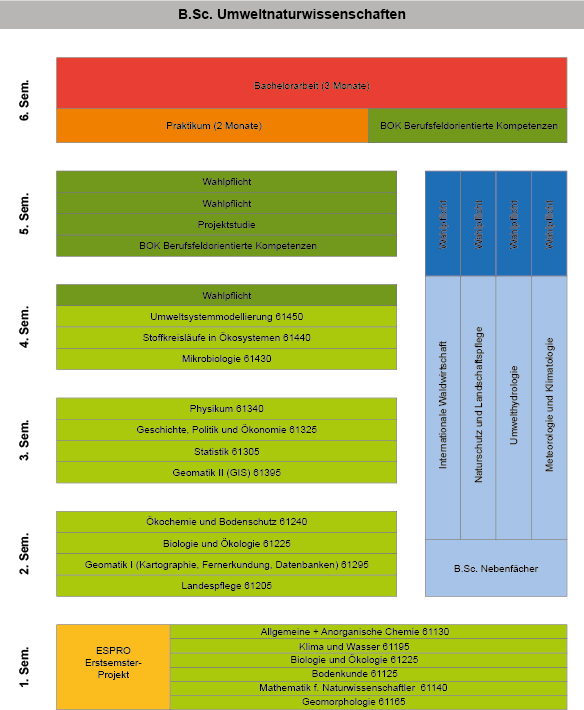 Curriculums, Course Handbooks and Course Descriptions
Further Information
Dr. Martin Kohler

Academic Advising Bachelor programs
University Freiburg
Faculty of Environment and Natural Resources
D-79085 Freiburg

Phone +49 0761 203-3673
Mail info-unw-wum@unr.uni-freiburg.de
---
Dirk Niethammer

Faculty Assistant for studies and teaching
University Freiburg
Faculty of Environment and Natural Resources
D-79085 Freiburg

Phone +49 0761 203-3602
Mail dirk.niethammer@unr.uni-freiburg.de