Geography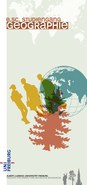 The Geography major is a six semester-long program in which aspects of environmental science, economics and sociology are all integrated. The contents of this major are split into two main subfields: physical and human geography.
An internship and the Bachelor's thesis create an opportunity for students to specialize in a specific field. Through cooperation with forest and environmental science programs, minors from these programs supplement the geography major.
The geography program also includes the requirement of 'Career Oriented Courses', providing students with skills in areas like management and foreign languages. 
Further information on the degree program can be found in the flyer and on the website of Geography. There you can also find some videos about the course of study.
Does this course of study work for me?
Take the test with the "Online Studienwahl Assistent" (OSA)!